Your name: Troy Hansel
Email: tehansel@gmail.com
Your Organization: Independent
Level of experience: Coach
Experience with the Open Standards:
First exposed to adaptive management in 2000 while helping WCS Lao Office build a conceptual model for the organizations site-based conservation portfolio.
From 2003 to 2011 used adaptive management principles as described in Measure of Success to develop a comprehensive systematic approach for site-based conservation programs at Nam Et Phou Louey National Protected Area.
Used the OS to design a RARE Pride Campaign for tigers and their prey at Nam Et Phou Louey National Protected Area.
Formally trained in the OS in 2015.
Conducted six OS workshops to update management plans in three Lao National Protected Areas 2015-2017.
Conducted OS workshops with the planning team of the Nam Chouane – Nam Xang Biodiversity Offset Site to develop a 10 year management plan.
Completed the OS Coaches Training November 2018.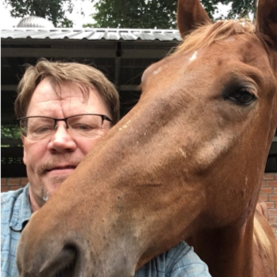 Self assessment of current level of coaching skills:
Category 1: able to coach a site team in workshop setting with trainer coach (Category 4) present: Yes
Category 2: able to coach site team independently with access to (remote) back-up: Yes
Category 3: able to coach site team and provide other coaches with (remote) back-up:  No
Category 4: able to coach teams, to coach coaches, to provide training:  No