Name: Lavernita Allysa Pedro Bingku
Email: lallysa@wwf.org.my
Organization: WWF Malaysia
Level of experience: Coach, Trainer in training
Experience with the Open Standards:
– PPMS Trained in 2011
– Trained as a Coach in 2012 and attended a refresher in 2015
– Practiced and facilitated full cycle programme/project since 2013 for both Marine and Terrestrial Programmes in Malaysia.
– Conducts annual training for introductory PPMS courses for internal WWF Malaysia Staffs and project partners and stakeholders since 2013.
– Facilitated the process of developing the Sabah State Marine Turtle Action Plan via the open standards.
– Interested to be a Coach Trainer.
– Manager – Planning, Development and Monitoring – WWF Malaysia.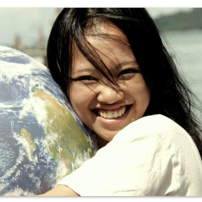 Self assessment of current level of coaching skills:
Category 1: able to coach a site team in workshop setting with trainer coach (Category 4) present: Yes
Category 2: able to coach site team independently with access to (remote) back-up: Yes
Category 3: able to coach site team and provide other coaches with (remote) back-up: Yes
Category 4: able to coach teams, to coach coaches, to provide training: No